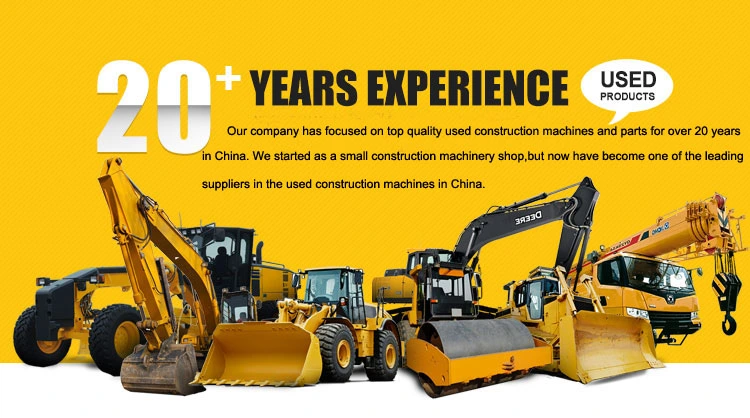 Original Caterpillar Used Excavator Cat 320C Used Cat 320c Excavator cat machinery excavator CAT 320
1. Used Hitachi excavator
2. Condition: Used
3. Model: 320C
4. Competitive price
5. Year: 2012
6. Location: Shanghai, China
7. Working condition: Excellent.
Engine

Make

Caterpillar

Model

ATAAC engine 2066

Gross Power

138 hp

102.9 kw

Operational

Operating Weight

47972.6 lb

21760 kg

Undercarriage

Shoe Size

23.6 in

600 mm

Max Travel Speed

3.4 mph

5.5 km/h

Drawbar Pull

44062.6 lb

196 kN

Track Gauge

7.2 ft in

2200 mm

Buckets

Reference Bucket Capacity

1 yd3

0.8 m3

Boom/Stick Option (HEX) 1

Boom/Stick Option (HEX) 1

boom w/ stick R1.9C 1900mm

Shipping Height of Unit

9.9 ft in

3011 mm

Shipping Length of Unit

32.9 ft in

10042 mm

Max Digging Depth

13.6 ft in

4160 mm

Max Reach Along Ground

30.7 ft in

9350 mm

Max Cutting Height

35.6 ft in

10850 mm

Max Loading Height

25.2 ft in

7690 mm

Max Vertical Wall Digging Depth

10.8 ft in

3280 mm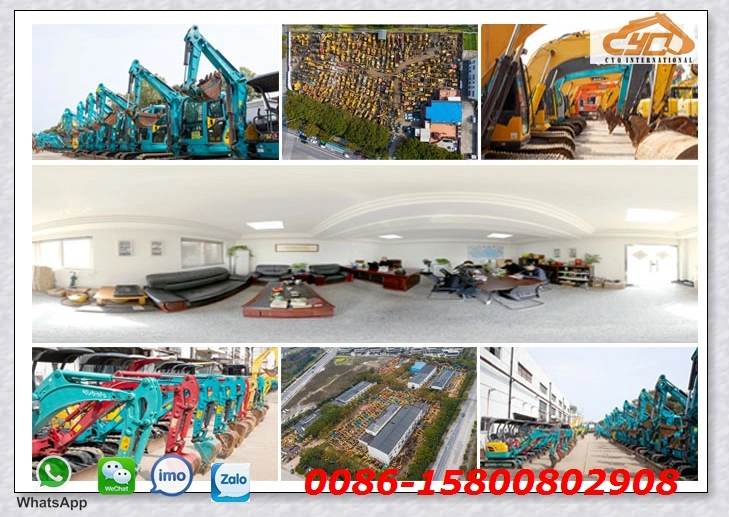 We also provide almost all kinds of used construction machines in good condition with low price. As follows:



Used Excavator

1. HITACHI EX100WD, EX120, EX200-1, EX200-2, EX200-3, EX200-5, EX350, ZAXIS200, ZAXIS230
2. KOMATSU PC60, PC120, PC130-7, PC200, PC210, PC220
3. CAT CAT312B, CAT320B, CAT320C, CAT325B, CAT330B, CAT 330C
4. HYUNDAI, DAEWOO, KEBOLCO, SIMITOMO, etc

Used Bulldozer

1. CATERPILLAR D6D, D6H, D7H, D7G, D8 K, D8N, D9L
2. KOMATSU D75A-1, D85A-18, D85A-21, D155-1, D155-2, D355, D375

Used Road Roller

1. DYNAPAC CA25, CA30 (weight: 8T-14T)
2. BOMAG BW213D-2, BW217D-2, BW219D-2

Used Wheel Loader:

1. KOMATSU WA300, WA350, WA360, WA380, WA400, WA470
2. CAT CAT936E, CAT950B, CAT950F, CAT966D, CAT 966E, CAT966F
3. KAWASAKI KLD65Z, KLD70, KLD70B, KLD80, KLD85, KLD85Z
4. TCM TCM230, TCM870

Used Motor Grader

1. CAT 12G, 120G, 14G, 140H
2. KOMATSU GD511A, GD605R, GD623A

Used Truck Crane

1. KATO: NK250E, NK350E, NK400E-3, NK500E, NK550E
2. TADANO: TL250E, TL300E, TG500E, TG550E, TG650E

Used Crawler Crane

1. HITACHI KH125 35T, KH180 50T, KH700 150T
2. KOBELCO 7045 50T, 5100 100T, 7150 150T
3. SUMITOMO LS118 50T, LS238 100T, LS248 100T
If you are in demand, please do not hestiate to let me know
You are warmly welcomed to send me email or call me for any more information at any time when you feel free.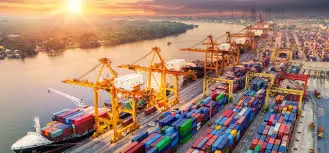 Shipment
We have four ways of delivery. Low cost, large volume, long-distance transportation
1.Container:
(1)Simplify packaging and save a lot of packaging costs
(2)Reduce damage and poor quality of goods and improve the quality of goods
(3)Reduce operating expenses and transport costs
2.Bulk cargo ship:
(1)Extremely long time in port
(2) Fast pace, slow speed, less port, long continuous voyage
3.Flat rack ship:
Large cargo capacity, low fuel consumption, good economic benefits;
4.RO RO ship:
Ro-ro ships have greater adaptability, Carrying special cargo and large cargo.




Pre-Sales Service
We trust that customer satisfaction is the only benchmark to inspect our works.
1.Airport picking
2.Hotel booking
3.Translating and guiding during your visit in Shanghai

After-Sales Service:
1. Training how to instal the machine, training how to use the machine.
2. Engineers available to service machinery overseas.






Our company professionally export all kinds of used construction & engineering machinery for many years, our products including Excavator, Bulldozer, Loader, Crane, Grader, Road roller, Forklift. The brands include Caterpillar, Hitachi, komatsu, Daewoo, Kobelco, Hyundai, Volvo, Kawasaki, KATO, Tadano and so on, we have customers from The Southeast Asia, Africa,The Middle East,The South America,and we are looking for the long and good business relationships with you !