High Quality Tower Cranes China Manufacturer QTZ63(TC5020-6T)

QTZ63 tower crane Summarize our various series jack-up tower crane successful experience, Absorbing the domestic and foreign latest technology achievements and advanced technology to the development of a new generation of jack-up tower crane.The machine is the crane which has horizontal jib frame, trolley luffing and slewing
Hydraulic jack-up type.The hoisting jib length is 50 meters, Max.Load is 6 tons, rated load moment is 630 KN.M.This machine stationary hoisting height is 45 m, Attached hoisting height is 75/150m.The machine working space is large, the small can replace large, Greatly reduced the construction equipment costs.It is a ideal hoisting machinery in construction which can save energy, save steel and reduce traffic.

Tower's rising and add section Adopt hydraulic jack-up, making tower move freely according to the requirement of construction in a certain height range and can stay lifting stability.The driver is installed in the tower top, opening horizon, the driver can operate it comfortably and conveniently.
Tower has various security protection device, including load moment limit device, Maximum lifting weight limit device, slewing limit device and trolleying limit device and so on.So as to ensure the safe operation.
QTZ63 jack-up tower crane have advanced parameters, Reliable performance and good quality.The design thought has not only focused on wide enormous quantity of small and medium-sized construction units requirements, and has Prominent advantage of simple operation and reasonable price.But also can adapt to the high-level housing, top of industrial architecture construction requirements.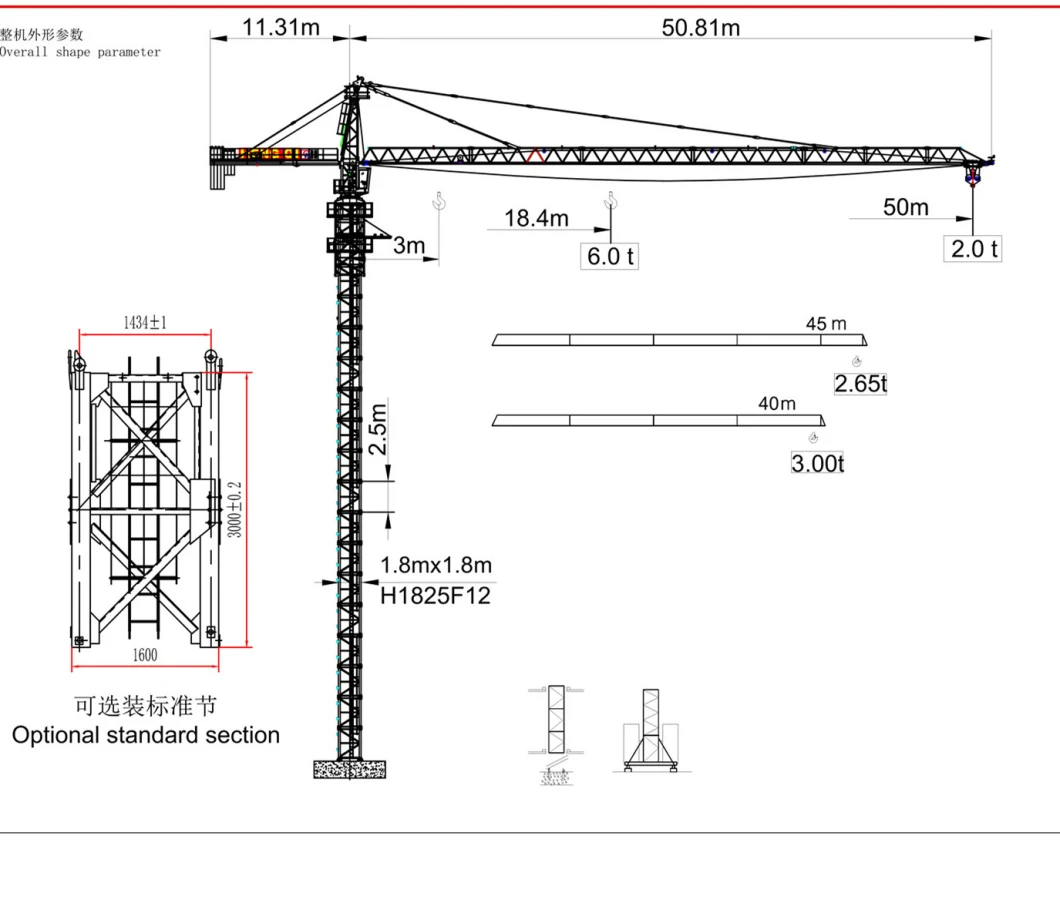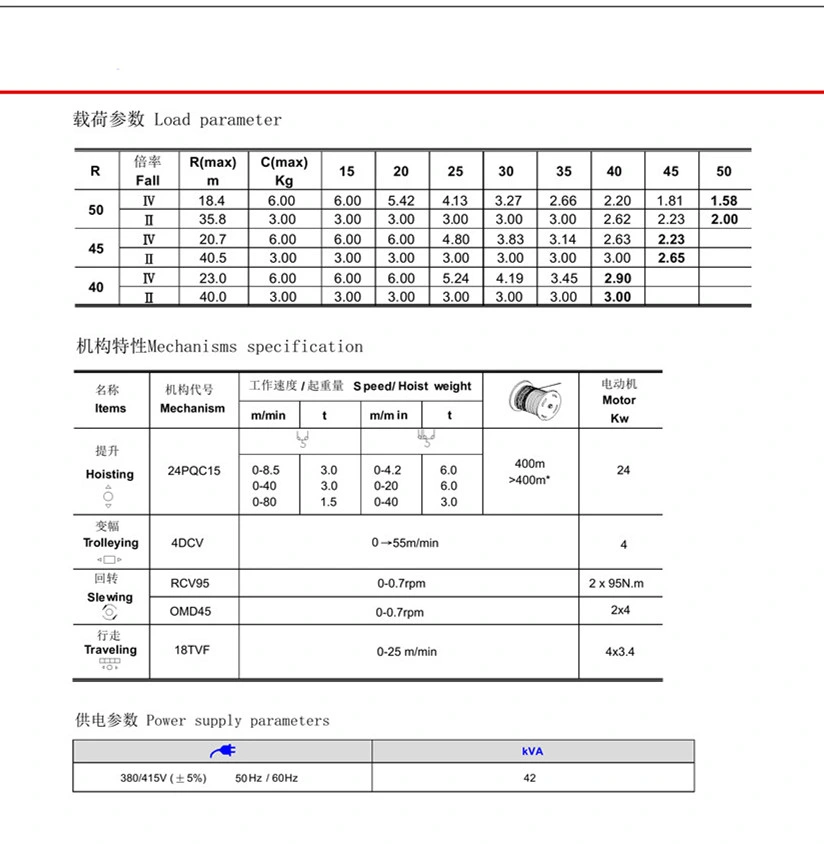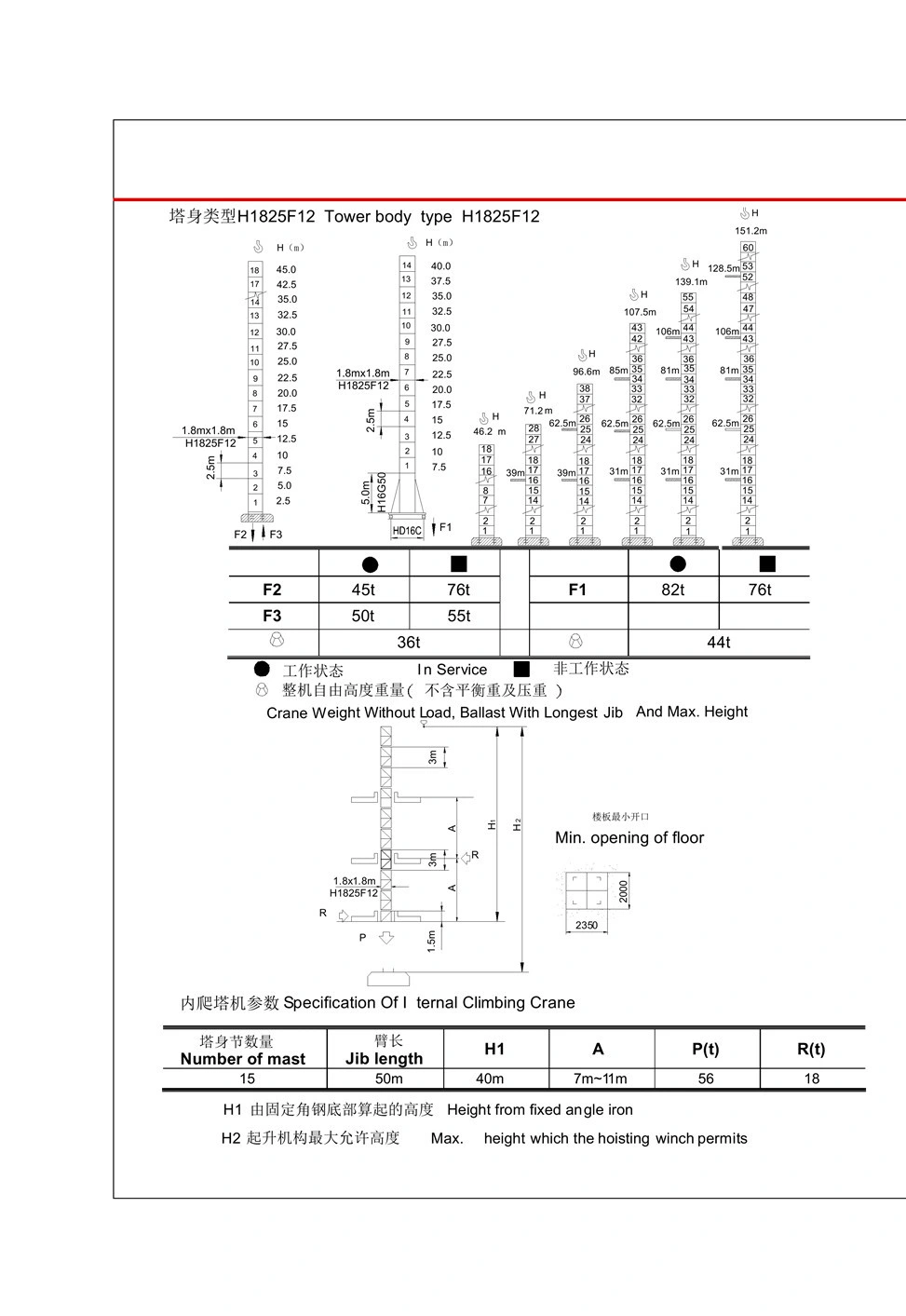 Advantage of Tower Crane
1.Robot automatic welding system;
2.Automatic impeller blasting and spraying assembly line;
3.CNC plasma cutting machine;
4.Precision machine tools;
5.France Schneider contactor;
6.Jiangte motor;
7.Equipped with complete set of safety devices
8.CE and ISO 9001:2000 certificate

Packing & Shipping
Packing in 40HC container.
If adopt CIF, we will find better shipping company for clients
Delivery time
Providing timely delivery, after 30% advance payment By T/T , within 5-15 working days arrange shipping .
Our services
1.Customized service.
We can do all special design according to your requirement
2.Welcome visit our factory, learn about our factory and products.
3.24 hours on line or phone , technical support
After sale service:
1.The seller will send one of her professional technicians to the site of buyer to guide the erecting work.
2.12(twelve)months (except for wire rope and AC contactor) after the equipment be well erected and we will offer spare parts whole year long.
3.Lifelong time freely provide technical support .

FAQ

Q1:What is the Warranty for tower cranes?
A1:For the tower cranes,we have 1 years warranty.If any quality problems on our side occured in this period ,we will supply the free new one for replacement.

Q2:What is the mean of QTZ and TC for tower crane model?And please illustrate.
A2:QTZ is classified according to China National Standard.
"Q" is the acronym of Crane in Chinese language(Qing Zhongji), "T" is the acronym of Tower head type in Chinese language(Ta Shi) and "Z" is the acronym of self rising in Chinese language(Zi Sheng Shi)
"TC" is the acronym of Tower Crane in English language.

For example:QTZ63(5013) means topkit tower crane, the rated lifting moment is 630KN.M (63 is 10-1 of the rated lifting moment).The working jib length is 50 meter and tip load is 1.3t when jib length is 50m.

Q3:What is the optional parts for your tower cranes?
A3:1) Anemometer
2) Air conditioner for operation cab
3) Black box for operation cab
4) Remote control
5) Full VFD(Variable Frenquency Drive) control